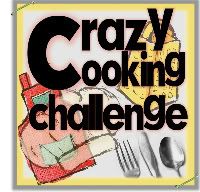 I don't think I've met anyone yet who doesn't like grilled cheese.
Even regular white bread and a slice of cheddar (sorry, I will NOT concede that it is ok to make grilled cheese with Kraft singles American "cheese"...really, there ARE limits) is delicious when "grilled" to ooey gooey crispy perfection.
And who can deny that a hot cheesy sandwich is the perfect compliment to a steaming bowl of tomato soup? In our house growing up the two were inseparable.
That said, what if you upped the ante to include a few simple yet outstanding ingredients?
Such as...a special cheese (Gruyere)?
Such as...juicy ripe tomatoes?
Such as...BACON?
And...wait for it...garlic???!!
What would you have then??
Needless to say (but I'll say it anyway for the fun of it), you would hold in your hands the most amazing, grown-up, flavor-packed, blow-the-socks-off-your-white-and-cheddar grilled cheese sandwich to ever walk the planet (okay, so that's a little weird, but really, if any sandwich were to ever get up and walk, trust me, it would be this one...a little cayenne pepper goes a long way).
Tracey over at Tracey's Culinary Adventures is a genius.
So, for the method.
Start with some great crusty bread (you know, the kind that comes in the brown paper)- Italian, French, whatever smells heavenly and looks thick enough to support a load of amazingness.
Generously (and when I say generously, I do mean generously) sprinkle one side of each sandwich with cheeses (which you have mixed with the aforesaid cayenne pepper). The original recipe called for Gruyere, fontina and Parmesan. However, I couldn't locate fontina in my grocery store, so I doubled the Gruyere. It was great, but next time I might try mixing in another cheese just for the heck of it.
White cheddar would be awesome.
Top the cheeses of choice with BACON.
Yes, BACON is one of those words that is always deserving of capitals.
With the cheese duly shielded by the BACON, layer a couple of thick and juicy tomato slices.
Top this with MORE cheese!
The grilling part, obviously follows the construction, then THIS important detail. So simple, so easy, and yet it makes a fantastic flavor difference. Immediately after grilling, rub each side of each sandwich with a fresh halved garlic clove.
Oh wow.
What this does to the sandwich is not within my powers to describe.
You must simply make it for yourself.
Now all that's left is to find a side that is worthy of this incredible creation. If you're not in the tomato soup mood, try what I chose, a perfect BACONY compliment, the
Best Ever Potato Salad
.
Garlic-Rubbed Grilled Cheese with Bacon and Tomatoes
makes 4 sandwiches
8 slices bacon, cooked crisp
3 oz. (about 1 1/4 cups) grated Gruyere cheese
3 oz. (about 1 cup) grated fontina (or other cheese- I used more Gruyere)
2 TB finely grated Parmigiano-Reggiano
1/4 tsp (or to taste) crushed red pepper flakes (cayenne)
8 1/2-in.-thick slices Italian bread
2 med. ripe tomatoes, sliced into 1/4-thick slices
2 TB butter, room temperature
1 to 2 large cloves garlic, peeled and halved
Combine cheeses and red pepper flakes. Lay 4 slices of the bread on your work surface and distribute half the cheese mixture evenly among the bread. Top with 2 slices of bacon per sandwich, followed by 2 or 3 slices of tomato (enough to cover the cheese and bacon). Evenly distribute the remaining cheese among the four sandwiches. Lightly butter one side of each of the remaining 4 slices of bread and put them on top of the sandwiches, butter side up.
Heat skillet over med. heat. Place sandwiches butter side down in the pan and cook on the first side until the bread is golden brown and toasted. Meanwhile, butter the top slice of bread on each sandwich. Flip sandwiches using a spatula and continue to cook on second side until bread is golden brown and the cheese is melted. You can use the spatula to compress the sandwich as it cooks on the second side.
Remove the sandwiches from the pan and immediately rub both sides with the cut side of a garlic clove. Cut sandwiches in half and serve.